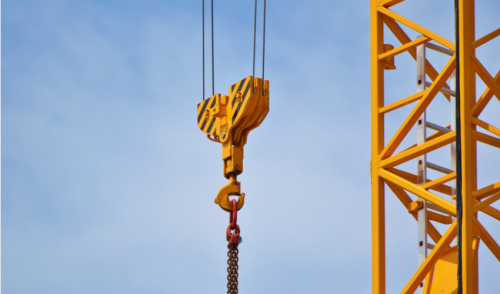 There are many different lifts to help with different jobs. Determining which equipment is best for your needs will help you choose the right lift for safe, efficient work.
Why You May Need a Lift
Lifts are useful for many different types of jobs where extra height is required but building a scaffolding isn't possible or may cost too much, or where a ladder wouldn't be adequate or practical. Lifts are essential for moving workers and equipment for roofing, window repair, gutter work, siding, painting, and other jobs, but are also useful for a number of other tasks, including…
Pruning trees or harvesting fruit
Washing windows on tall buildings
Utility work on electrical poles and cell towers
Stringing holiday light displays
Hanging commercial signage
Aerial photography or filming from a stationary point
Whatever the task, the proper lift can help make the work go easier and be done more safely.
Types of Lifts
There are several types of lifts, and each piece of equipment has different capabilities and functionalities suitable to different types of work.
Bucket Truck This vehicle, also called a cherry picker, has a one-man basket or bucket attached to an extendable arm mounted on a service truck. While the arm can only support one worker, the truck can travel at traffic speeds, making it a great choice to use for several jobs in different places that need to be traveled between.
Articulating Boom Lift This type of lift is also called a knuckle lift and has a double- or triple-jointed arm mounted on a sturdy, swiveling base. This allows the basket, similar to a bucket truck, to be lifted and swung over obstacles. This is more flexible than a bucket truck and generally has a greater horizontal reach, with different maximum heights possible.
Telescopic Boom Lift This is a taller lift that can reach both horizontally and vertically to greater distances than other designs. The basket typically only supports a single worker but is ideal for greater heights, though workers must be aware of higher crosswinds, wires, and other hazards when working at taller heights. This is also called a stick boom lift.
Scissor Lift This broad lift has a wider basket that can support multiple workers and more material, and uses crisscrossing braces to lift the basket up and down vertically. Because it cannot move horizontally, a scissor lift is only suitable for overhead work on level surfaces, but is great for working with a larger crew or heavier materials.
Personnel Lift This vertical lift supports a wide, sturdy bucket, basket, or platform, and is strong enough to lift the heaviest materials or multiple workers. It has very little outreach and generally shorter vertical height, but has the power necessary for heavier loads when that brute strength is essential.
Choosing the Right Lift
With different lifts to choose from, it can be challenging to decide which is best for your needs. Answering a series of questions can help you better understand the work that needs to be done, the type of terrain that needs to be handled, and what the lift must be able to do to perform well.
How many people must be lifted at once? Is it a job for just one worker, or it is necessary to have several workers lifted simultaneously?
What is the weight lifting capacity of the equipment? Is it adequate not only for the worker(s), but for all the necessary tools as well?
Does the base of the lift swivel or tilt to allow access from different angles? It is necessary to lift over barriers or obstacles of any kind?
Is the terrain level or sloped where the lift will be situated? Is there any auto-leveling mechanism on the lift's base?
Will the lift be used indoors or outdoors? Are non-marking tires necessary to protect flooring or other delicate surfaces?
Will the lift be used in only one location, or will it need to be moved to different areas? How far apart are the work locations, and how quickly can the lift be transported?
If you're still having trouble deciding which lift is best for the work you need to do, consult with the lift rental company to determine what options they have and which will best meet your needs. By choosing the lift that is right for your job, you'll be able to do the work more quickly, easily, and safely. The right lift is within your reach!